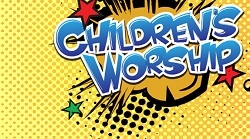 Each Children's Worship Bulletin found below contains a secret code to unlock special games.
Find the codes and follow the link below to enter them and see what you can unlock!!!

*** Click here for Children's Worship Secret Code Entry ***
Children's Worship Bulletins

 Below is a sampling of what the kids get each Sunday.  Each week there are new puzzles, games, mazes, and Bible lesson – plus – there is a new code for online games, too! Service is at 10:00 a.m. and there is Children's Church and Nursery available.  
1Peter2 Ages 3-6
1Peter2 Ages 7-12
John 14 1-14 Ages 3-6
John 14 1-14 Ages 7-12
John 14 15-21 Ages 3-6
John 14 15-21 Ages 7-12